Allowing you to peek behind the curtain and to see how your prospects interact with your website
popcorn's website tracking replaces:
Why use popcorn's website tracking?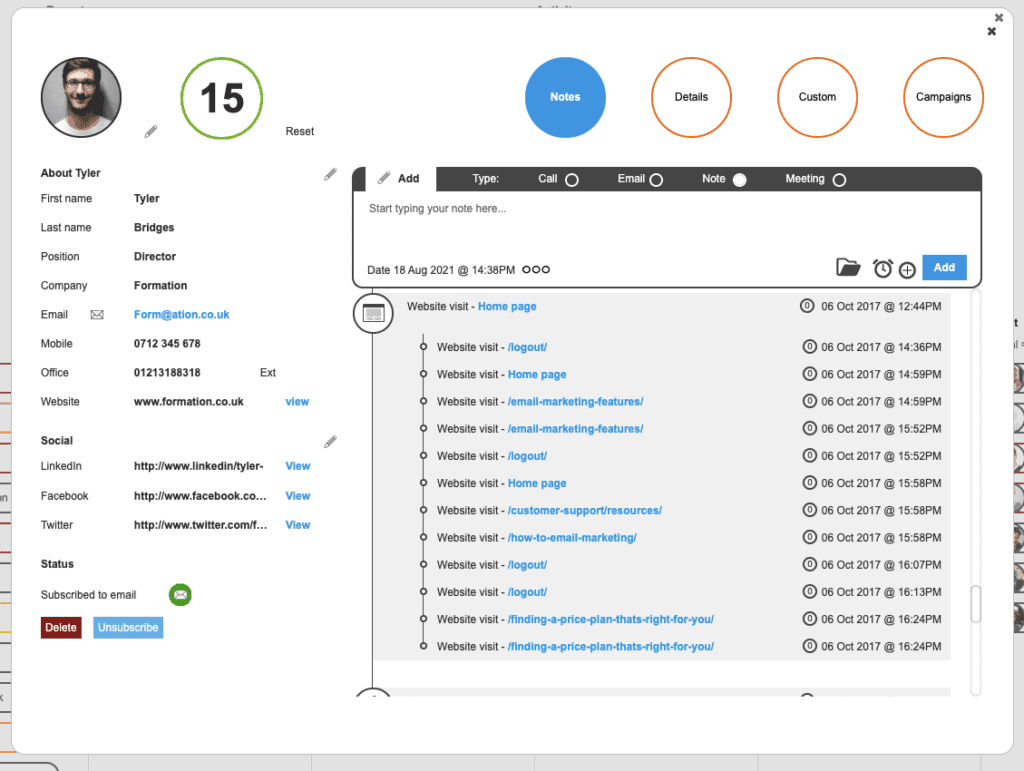 popcorn's website tracking keeps you focused on the engagements that matter.
Track where your prospects are interacting with you 4 months after they open an email from you
Unique fingerprinting generates an address for each prospect
Combining IP and MAC address so you're getting individual data
Follow how they're interacting with you, across different sources
You'll be viewing your prospect in the research stage of the buying cycle, where 60% of a decision is already made. Knowing where your prospect is will let you influence their decision in your favour.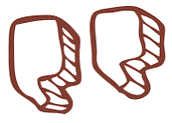 …I love the fact that I can track the customer journey from opening an email, right through to what they are doing on the website. So I know exactly what's working and who is interested.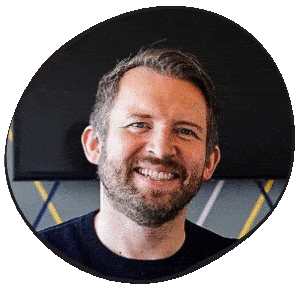 Director of Mindset Experts
popcorn's website tracking compliments:
Know exactly what your prospect is interested in, before they've even told you themselves. Shape your nurturing process and deliver a personalised approach from early on in the game.
Website tracking gives you complete visibility - and complete control
Knowing exactly who is engaging with you is vital when targeting your marketing towards your prospects. popcorn's unique fingerprinting gives you a head start in knowing who's engaging with what and where. Whether they're on your website, interacting with your social media, or opening your emails, stay on top of their activities for 4 months after their initial contact.
Website tracking points you where your prospects are...
…so you can deliver a personalised marketing experience.
popcorn's website tracking makes that personal approach even more individual. you could be getting generic information based on the building the IP address is in – but you don't know if it's the CEO or an employee looking at your site. With popcorn's fingerprinting, everyone is an individual, so you know who to engage and how.

Find out where your contacts are engaging on your website, email and CRM.
Automatically progress your contacts along sales pipelines based upon their activities.

Tag contacts based on website activity.

Automatically direct your contacts to your marketing based on the results of your website tracking
Apply tags based on what your contact is doing.

See exactly what your contacts have been looking at.
To make lead management for small businesses a whole lot simpler - we promise you:
No contracts, set up or hidden fees
Up and running in 15 minutes
Simple and highly visual tools​
Book a demo with one of our experts
We love showing small businesses how simple popcorn is and how much it could help their business to grow. We'd love to show you too. Book your FREE, no obligation CRM/PRM demo below:
Are you ready to get started with popcorn?
*FREE 5 Day Trial of popcorn CRM, then £5+VAT per month. no setup fees, no contracts, no hidden costs