Sales Pipelines for Small Businesses
Brining all your prospects together in a simple and highly visual place
popcorn's sales pipelines tool replaces:
Sales pipelines: helping small businesses visualise and manage their prospects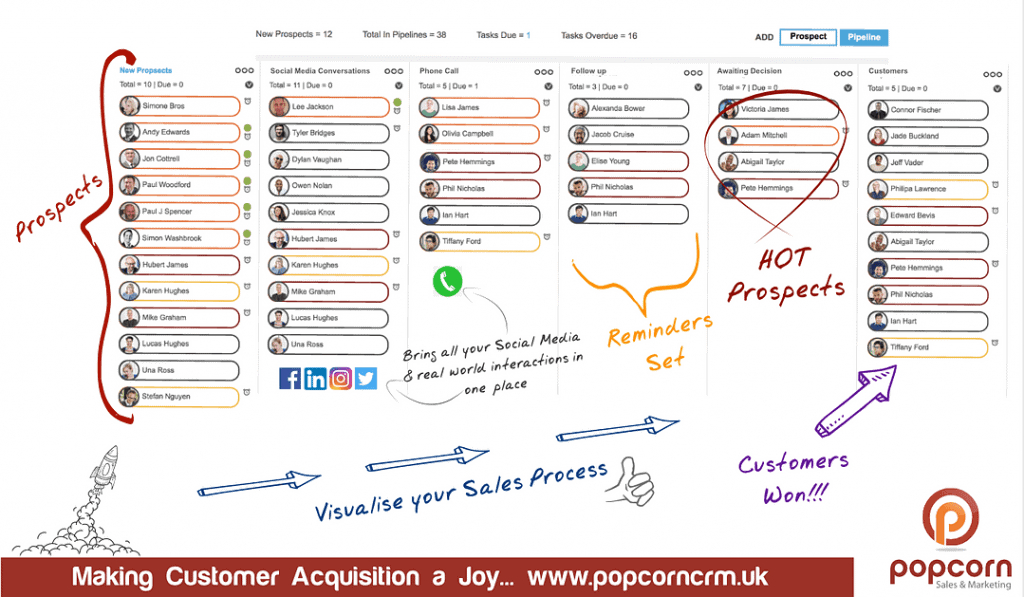 At the heart of popcorn is the simple to use and highly visual sales pipelines, designed specifically for small businesses.
These sales pipelines bring together all your prospects in one place, so that you can see the bigger picture and then manage, nurture and identify who your hot prospects are.
They also give you the opportunity to visualise your projects, showing every stage that your contacts have progressed through.
Easy to use and highly visual
Customisable pipelines
Easy to use drag and drop editor
One-click to add/view notes 
Colour coding, to identify Hot, Warm and Cool Prospects
Hot prospects automatically flagged
New activity and reminder indicators
Campaign-based sales pipelines (coming soon)
Integrated with the CRM 
Integrated with email marketing 
See exactly where all your prospects are in your sales process in one glance. 
popcorn has given me clarity and control over my sales process.
…all data and communications are now managed from one place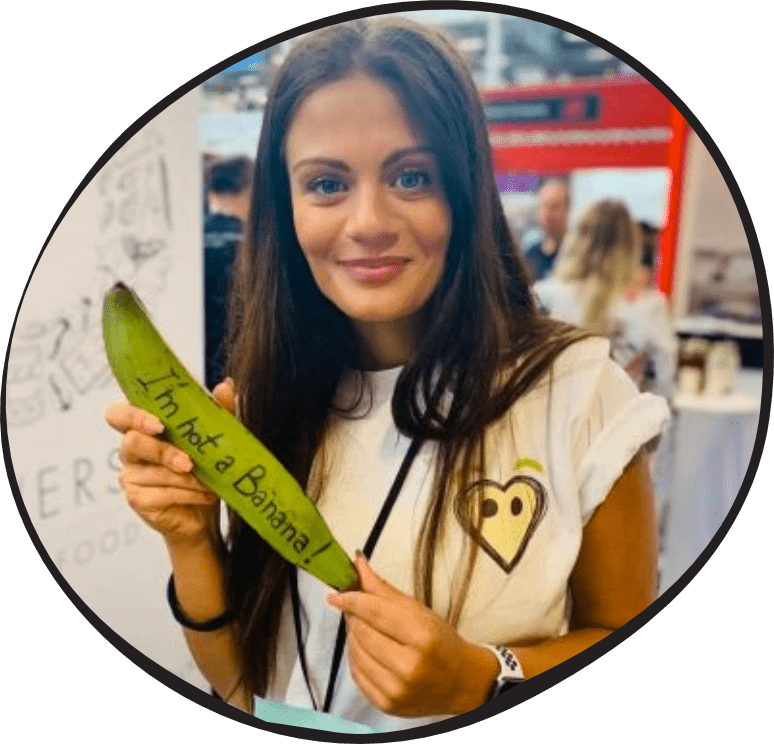 Co-Founder & CEO, Purely Plantain Chips
popcorn sales pipelines compliments:
Bringing all your prospects from your social media, networking, website, etc.) into popcorn's sales pipelines, allows you to see exactly where each contact is in their sales process. This allow you to focus your limited time and efforts on those contacts who are ready to convert, and then nurture the ones that are not.
popcorn's sales pipelines help small businesses who have a team or work with external companies (telemarketers, sales coaches, PAs, etc…) , to seamlessly share knowledge and close prospects faster. 
Joined up activity in sales pipelines
Small businesses spend a large proportion of their time prospecting/looking for leads on social media, networking, events, website brochures, telemarketing, etc. – but 47% of mall businesses do not have a process for managing them in one place. When this happens they do not see the bigger picture, and they forget to follow up on opportunities and miss sales, resulting in a typical 29% reduction in sales.  

See exactly where every contact is in your sales process, in one quick overvie.

One click to email everyone in a Sales Pipeline, with full reporting.

Simply click on a contacts name to popup and access their details in the CRM.

Simply drag your contacts and columns around for a really easy way to manage your prospects. 

Quickly and easily progress prospects along your sales pipelines, based upon their actions.

popcorn automatically identifies Hot prospects and flags them up in your pipelines
To make lead management for small businesses a whole lot simpler - we promise you:
No contracts, set up or hidden fees
Up and running in 15 minutes
Simple and highly visual tools​
Book a demo with one of our experts
We love showing small businesses how simple popcorn is and how much it could help their business to grow. We'd love to show you too. Book your FREE, no obligation CRM/PRM demo below:
Are you ready to get started with popcorn CRM?
*FREE 5 Day Trial of popcorn CRM, then £5+VAT per month. No setup fees, no contracts, no hidden costs