Why we do what we do and what makes us tick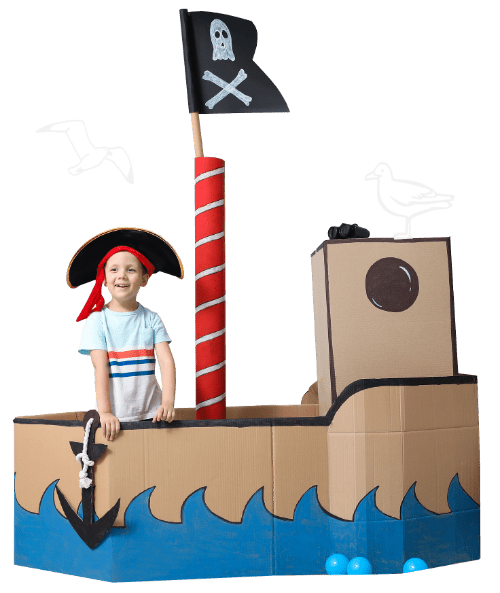 Popcorn CRM is a multi award winning CRM that is designed specifically for small businesses, it's really simple to use and has just the essential marketing tools built into help businesses manage, nurture and convert their prospects, faster.
Prior to developing popcorn CRM, our founder, Simon Washbrook, worked as a Marketing Consultant for Small business owners, around the Midlands. Where he spent most of his time joining up their marketing and sales, so that they could see the golden nuggets in their data.  He soon realised that this was something that most small businesses needed, but the software that was available was not designed for small businesses as it was too clunky and way to expensive, making it prohibitive.
This is where the initial idea for popcorn CRM came from, to design a system that was really simple to use and highly visual so that small business owners would want to use it and it would help them to visualise their processes and give them the tools to identify who was ready to buy and why.
That was back in 2013, since then we have just launched the third version of the platform, in readiness to grow the platform to be the leading CRM for small business in the UK. We have already won multiple awards for Innovation and CRM systems, and plan to grow the system, not through adding loads of new features, but instead making it simpler and ensure that everything we do, adds value to our users.
On top of all this, Simon strongly believes that customer service is key, and we will always invest in providing market leading support to our users, so that they can get up and running as fast as possible.
A few awards that we have won...
Customer case studies ...

Be up and running in just 15 minutes

33% increase in email marketing engagement
Increase sales conversion rates by 200%
Save 1 day of sales time every week
Giving you structure and focus to enjoy managing all your leads in one place
See how popcorn has helped our customers:
Since using popcorn's measurable data we have managed to increase business levels from 1,750 to 6,386 cases last year. They have also more than 'doubled the number of completions in the last 5 years and attest a huge amount of that to the simplicity and intelligence of the popcorn system.
We get the results we want, in the quickest and most efficient way possible!
...It allows me to gain control over my sales process and keep in active contact with all of my customers and suppliers. Being able to email and track activity directly from popcorn gives me the intelligence of knowing who to follow up with and when.
Over the next 2 months popcorn delivered new sales (185:1 ROI) and a reduction in stress as I was able to predict exactly who was engaging. This then freed up a working day each and every week.
Everything about popcorn is so simple yet effective. It's exactly what we need…
We were able to start using popcorn immediately, allowing us to organise all our data in one place, easily segment and communicate with the different customer groups, automatically track and target prospects.
It was really easy to transfer our data from HubSpot, and popcorn's customer support was amazing! Now we no longer have to worry about forgetting anything or using our CRM, because popcorn is so simple to use.
Steve was able to use popcorn's 'really easy to use drag and drop editor' to create powerful emails himself. Then using the simple filters, he could quickly segment his contacts to send targeted emails in a fraction of the time it previously took.